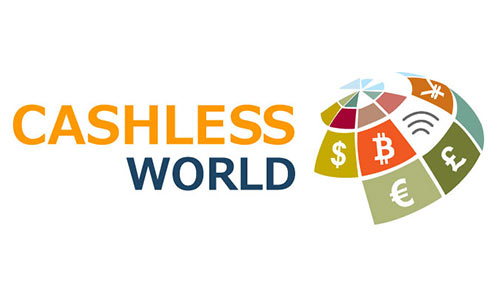 Governments all over the world, including the U.S., have stretched their finances to their limits. 
They've piled up debts without the ability…or the intention…to pay them back. And, they desperately need more money. 
These governments continue to spend. And they will never reform. So, they must constantly raise taxes because they can't muster any financial restraint. 
Meanwhile, they've come up with a plan to squeeze every cent they can out of your wallet or purse. 
By forcing citizens to make cashless transactions, governments can maximize their tax collection. 
After all, if they can trace it, they can tax it.
Governments argue that cashless transactions can help them prevent terrorist financing, money laundering, fraud and tax evasion.
They argue that paper money tends to end up in the black market. They complain that they can't follow it as easily as they can follow digital exchanges.
But cashless transactions have huge disadvantages …
They increase the risks of security breaches. They offer less privacy. And they may create a wider divide between the rich and the poor. That's because people who can't afford access to the internet and phones must struggle harder in non-cash societies.
And like my colleague Larry Edelson believed, those disadvantages couldn't be more dangerous.
So, if you're looking for an alternative to cash, take a gander at alternative digital currencies, or cryptocurrencies.
Consider …
Alternative digital currencies, like Bitcoin and Ethereum, are in the headlines almost daily. In fact, Bitcoin is up 160% and Ethereum is up 2,335% year-to-date. Ripple, a cryptocurrency based out of San Francisco, has risen in value by almost 2,595% this year.
Recently, a Singapore startup called TenX announced that it has designed a Visa card capable of debiting users' cryptocurrency wallets, according to Bloomberg. The card allows customers to pay for goods at brick-and-mortar merchants with Bitcoin, Ethereum and many other digital currencies.
The cryptocurrency Bitcoin has increased in value 160% year-to-date. It's monitored by a peer-to-peer internet protocol.
A cryptocurrency is digital money, created from code. And it's free of all governmental oversight. That's because the cryptocurrency economy gets monitored by a peer-to-peer internet protocol.
Cryptocurrencies are essentially digital gold that can be used for payments. But their payment aspect has been outpaced by their use as a means of speculation and as a store of value.
Will cryptocurrencies catch on? Will they become as universal as a debit or credit cards?
I certainly think Bitcoin and the like will become a more-common way for consumers across the globe to buy goods and services. But I don't think they are quite ready for primetime just yet.
Cryptocurrencies are still relatively new. They have a small market share in the overall landscape when it comes to total consumer transactions.
But cryptocurrencies are gaining steam. The fact is, cryptocurrencies began 2017 with a market cap of just $17.68 billion, but surged to a market cap high of $116.28 billion by mid-June.
That rise is pretty incredible and largely unsustainable. But I do believe that when the volatility calms down, investors will give these alternative currencies a closer look.
The bottom line: The efforts by governments and the financial industry to eliminate cash are only going to strengthen over the coming years. The world will search for alternative payments, and cryptocurrencies may be worth a look.
SUBSCRIBE TO MONEY AND MARKETS
Print this post
Do you like this post?